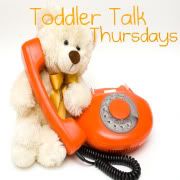 This is going to sound insane, but potty training scares me.
My daughter just turned 2 and is starting to show signs of readiness, and I'm the one with the issue. We finally worked out how to handle car trips, mall excursions and school, and now we're going to throw the monkey wrench that is potty training into the mix.
Car trips will now take 3 times as long because we will have to stop every hour-ish for a potty attempt and how DO you keep a 2 year old from touching a public restroom seat? Mall excursions will also become more restrictive, because I will need to memorize where every bathroom is because when a toddler has to go, they have to go NOW. Her teachers at school are great, but as the kids get older, they spend more and more of their day taking kids to the potty.
Someone please tell me potty training isn't as bad as I'm making it out to be. That it won't totally suck and mess up the rhythm we have. And that there are USEFUL potty training resources to be found…