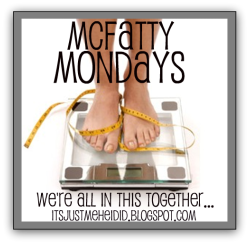 This week's weight: 156.2 (loss of 0.8lbs)
While still nowhere near where I want to be, I'm impressed with this number. And this is why…
This past Saturday was the Christmas Baking Extravaganza at my house. I hosted them for Halloween, Thanksgiving, and Christmas this year after a few friends were so excited to help me bake last year. I'm not sure I'll be repeating this event. Not only does it create a mountain of dishes that takes a good half dozen dishwasher runs to clean, but no one showed up remotely on time. The Facebook event was scheduled to start at 5, but one friend had a minor job change and wouldn't be available til after 5:30. No biggie, things happen, 6 is also a fine start time, and will give us plenty of time to mix and bake prior to the start of the usual shindiggery that goes on at our house on Saturday nights. Except that the other baker didn't show up until after 8.
She was off work all day.
And when she got here, she said she forgot all her ingredients at home. Luckily, it was an easy recipe and I had all the ingredients, but still, who says they're coming to an event and then shows up 2 HOURS late forgetting important items? I was so frustrated, but letting the frustration interfere with the festivities was not part of my plan. So we ate, we baked, and then we ate and baked some more and ended the evening swapping Christmas presents.
Despite a rough start, it was a nice evening. 🙂
Getting back to McFatty Monday, you probably understand by now that I'm impressed that I'm down ANY weight after all the goodies that I've been devouring for the last month, and will probably continue to devour for the next two weeks or so as we get through the New Year. All I'm doing is trying to stick to one semi-reasonable serving of the things that I really want. So far, it's working, and I hope it continues to. 🙂